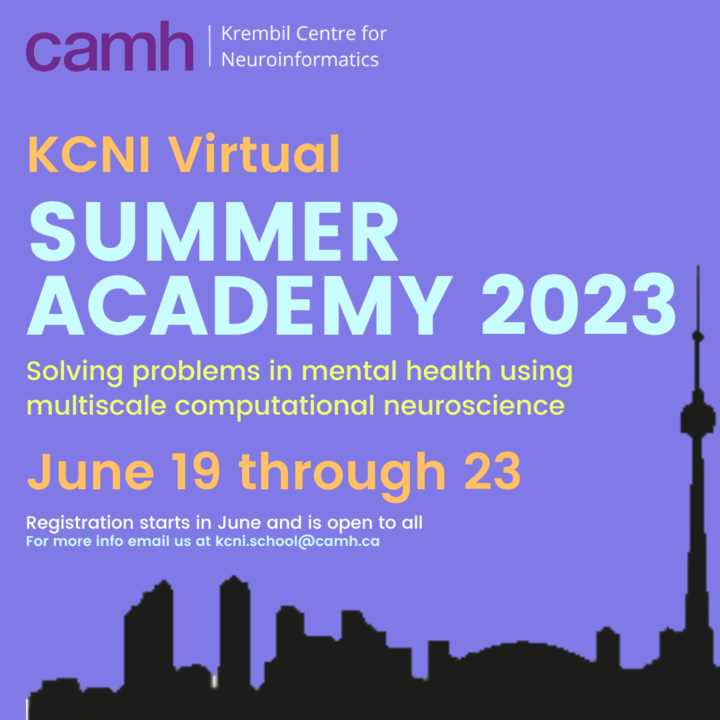 When: June 19-23, 2023
Intended Audience: Open to learners worldwide! Undergraduate Learners, Graduate Students, Post-Graduate Research and Clinical Fellows, as well as Early-Career Scientists with interest in learning more about Clinical Research and Neuroinformatics are encoraged to join! 
Course Format: Virtual Webinar Series
Cost:  Free
Contact: kcni.school@camh.ca
See full schedule and register at: https://crowdcast.io/c/kcni-virtual-summer-academy-2023
(spaces open for all!)
The Krembil Centre for Neuroinformatics is excited to publish a free, globally accessible, webinar series about working with the clinic to perform integrative multi-scale neuroscience data. The series will start with a discussion of clinical research questions in mental health, and how to work with the clinic to perform research. This series will then introduce participants to the concepts and methods behind psychiatric neuroinformatics - encompassing genetics, brain structure and function, and cognition. In addition, participants will uncover the links between modalities of human genomics, neuronal electrophysiology, structural and functional neuroimaging, and observed behaviour that KCNI scientists are integrating through a series of virtual modules and a group-based project using real-world data types to study mental illness. The series will conclude with a discussion about how to return value to the clinic, emcompassing issues of ethics and fairness in Artificiall inteligence to tools of implementation science.
This unique learning opportunity will prepare participants to handle and analyze multiple data types in hopes that their own research may benefit from collaborative, multi-modal approaches. Critically, participants will also learn about best practices for data management and quality control in the context of integrative analysis.
---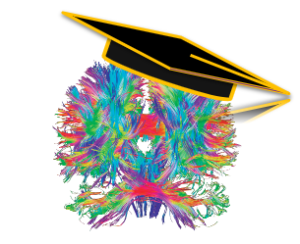 Interested in learning more (on-line)?